Yesterday I showed you pictures of the Balmain & Rue du Mail show, today I hope to amaze you with some other GREAT shows. (Some of you commented & I read this on other blogs too, the Balmain show was indeed a LOT like the spring/summer collection, and I couldn't agree more. I still love what he presented though, I just hope this won't be what we'll be seeing from Balmain for the next 5 seasons! Some change would be nice!)
Ok, back to business, I have some really great pictures from the Nina Ricci show. I was watching them with my mouth hanging open, totally surprised. You see, there were all these rumours going around that Nina Ricci FIRED Olivier Theyskens (I mean, seriously?) and I thought for his last collection (if the rumours are indeed true) he would, I don't know, keep it simple or so? Well, he didn't (and I'm GLAD he didn't!). See for yourself!
I don't really like the shoes in terms of being 'pretty', but they truly are amazing.
Pictures from fashionologie.
I love this glitter unitard, not very wearable, but gee, can I say amazing again?
And here are some of the looks: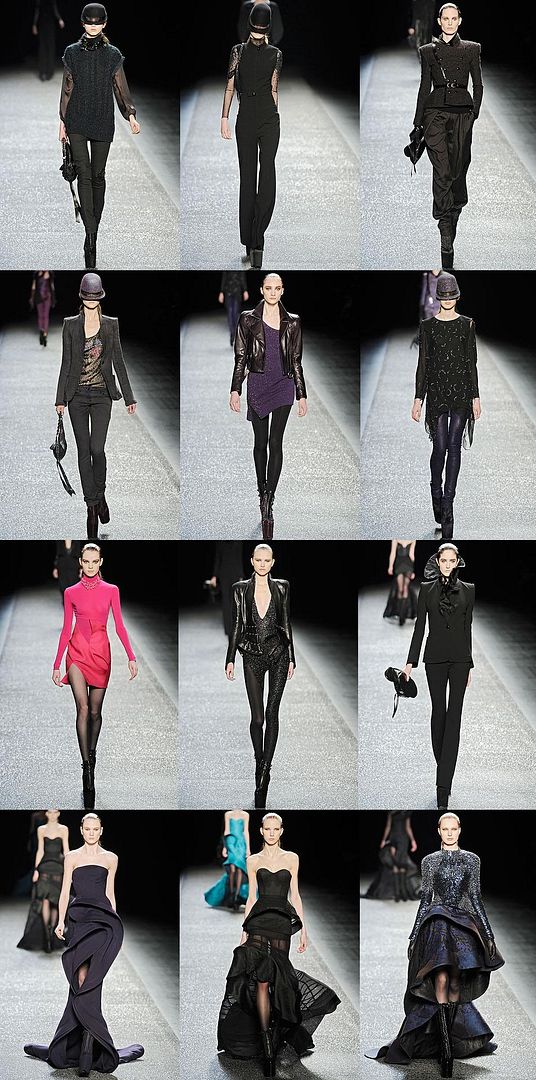 Pictures from style.com
Theyskens still makes THE most beautiful gowns.
Ok and I'm not finished yet, here are pictures from the Rick Owens show. Amazing shapes as usual, and even a colour other than black & grey, LIGHT BLUE!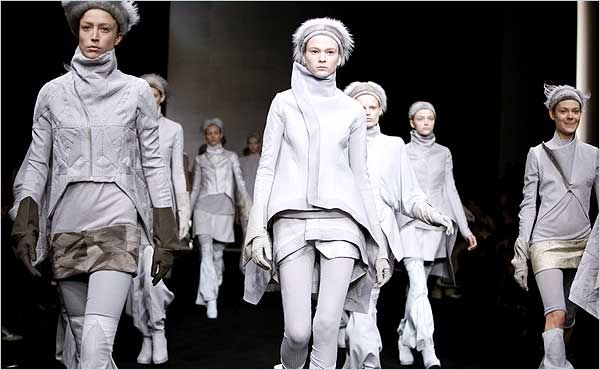 Picture from nytimes.com
Here are some of the looks: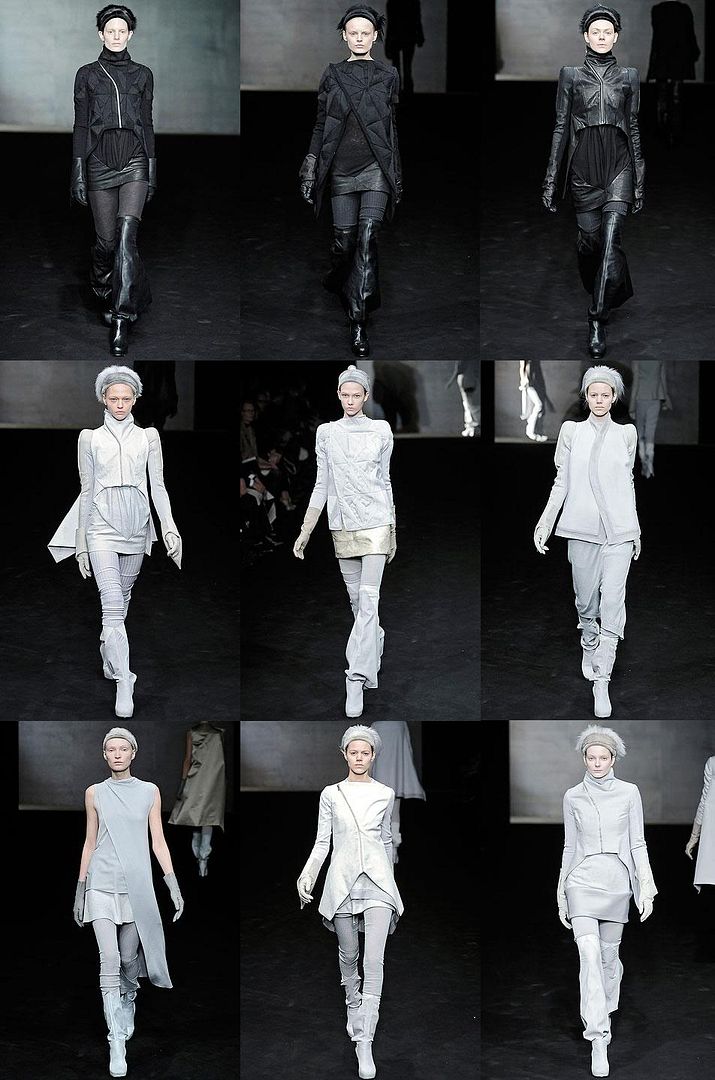 Pictures from style.com