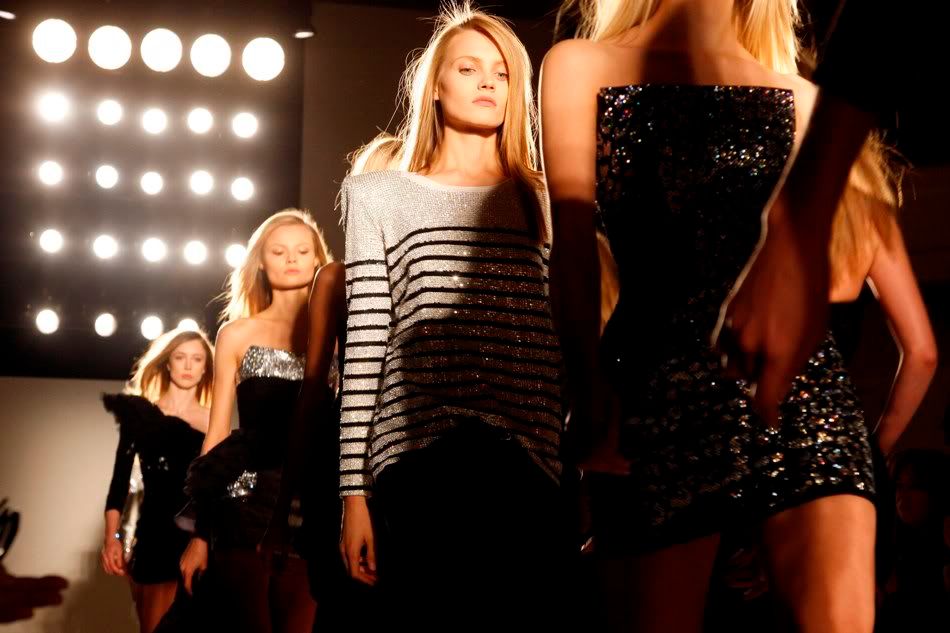 Picture from fashionologie.com
Exciting! Exciting!
Balmain: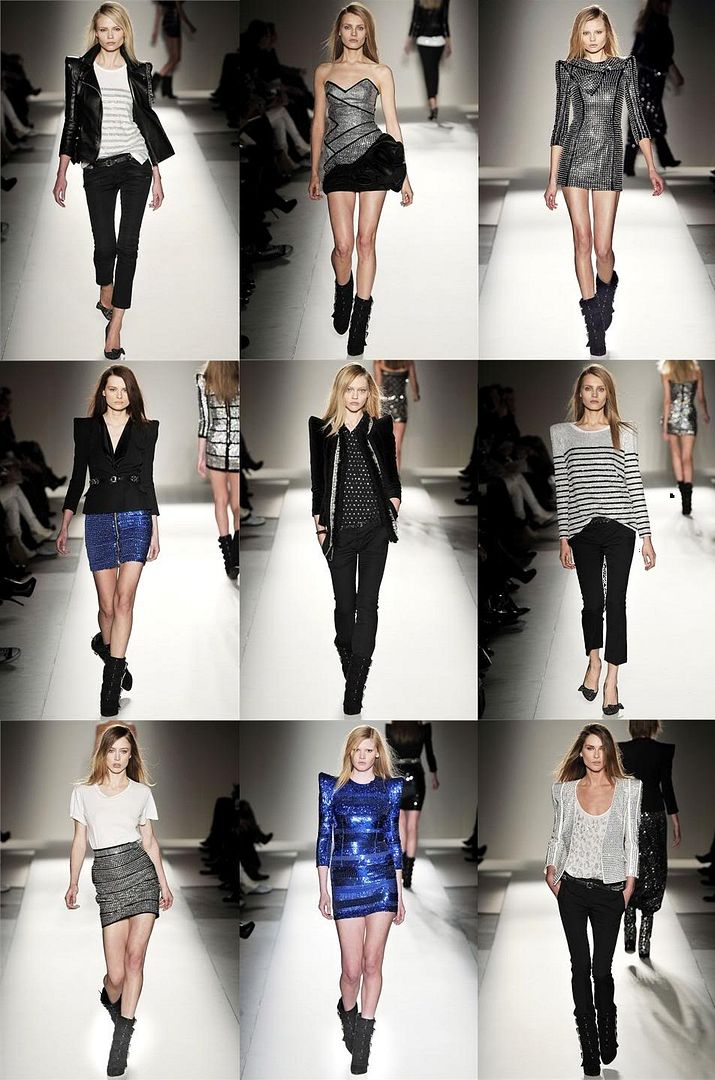 Pictures from vogue.fr
I can't believe how wearable these pieces are! I'm in love! And you can never have enough blazers, isn't it? They still have the strong shoulders we saw in the spring/summer collection, well actually we've seen strong shoulders in practically EVERY show this season. Great job Monsieur Decarnin!
I was going to show you pictures of the Balenciaga show next, but... I actually didn't really like it. Really disappointed in this one, I was really looking forward to it, but it was just not me. So instead I'll show you Rue du Mail, not quite the same, but very lovely as well!
Pictures from style.com
I really like the gray suit, great jacket & perfect pants!