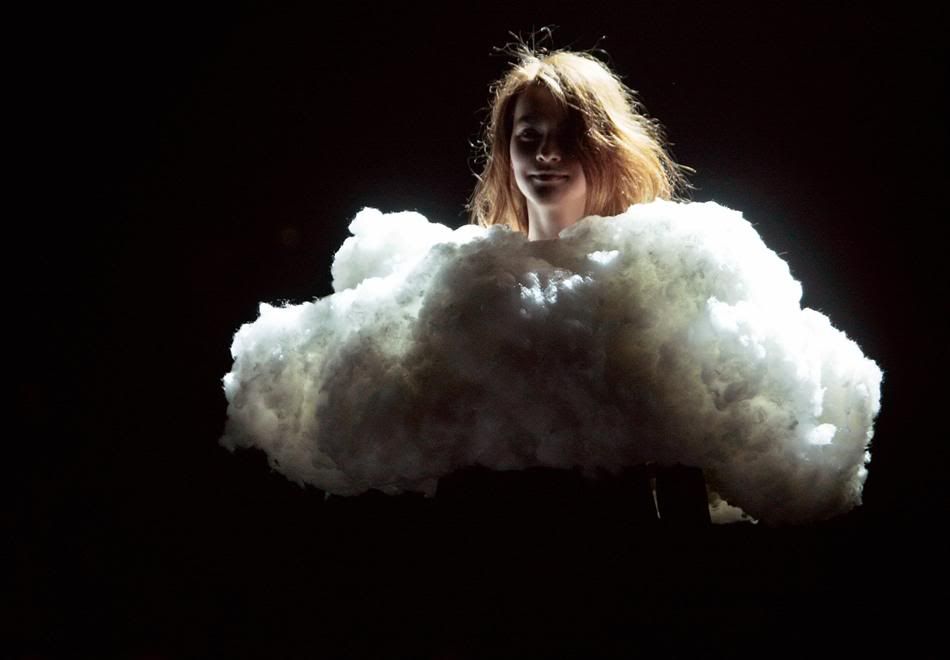 Picture from fashionologie.com
Since Belgium doesn't really have a fashion week of it's own, most of the Belgian designers show their collections in Paris. We already saw Olivier Theyskens for Nina Ricci, but today I have some more Belgians for you! (The picture above is from the Maison Martin Margiela show)
I have pictures from Maison Martin Margiela, Ann Demeulemeester & Haider Ackermann (OK I hear you thinking: 'Hey! Haider isn't Belgian!' True, but he was trained in Antwerp so I'd like to think of him as a Belgian, I'm sure he wouldn't mind!). Can't wait to see pictures of the Dries Van Noten show too, he's always one of my favourites!
Let's also not forget the other Belgians:
- A.F. Vandevorst who had a great show a few days ago
- Bernhard Willhelm (actually German, but trained in Antwerp as well)
- Bruno Pieters (who has his own line but also designs for the avant garde line Hugo from Hugo Boss as well as the men's line from Delvaux, Europe's oldest leather goods company)
- Kris Van Assche (has his own label and designs for Dior Homme, but it's rumoured he'll be replaced by Gareth Pugh!)
- Veronique Branquinho, also had her show yesterday in Paris and is the new Artistic Director of Delvaux
- Cathy Pill, a young belgian designer, especially known for her amazing graphic prints. You won't find her show on style.com (yet!), but her collection is being sold on Browns.com, I think that says enough...
- Walter Van Beirendonck, as with Cathy Pill, you won't find his collection on style.com (probably because it isn't commercial enough) but always very creative! He is also head of the famous Antwerp Fashion Academie.
All of these designers graduated from the Antwerp Fashion Academie, except for Olivier Theyskens & Cathy Pill, who graduated from La Cambre in Brussels.
People like them make me proud of being Belgian!
Ok enough talking for today, let the images speak for themselves!
Maison Martin Margiela
Ann Demeulemeester - beautiful coats!
Haider Ackermann
All pictures from style.com
And a bonus, not Belgian, but you'll love it: Comme des Garçons!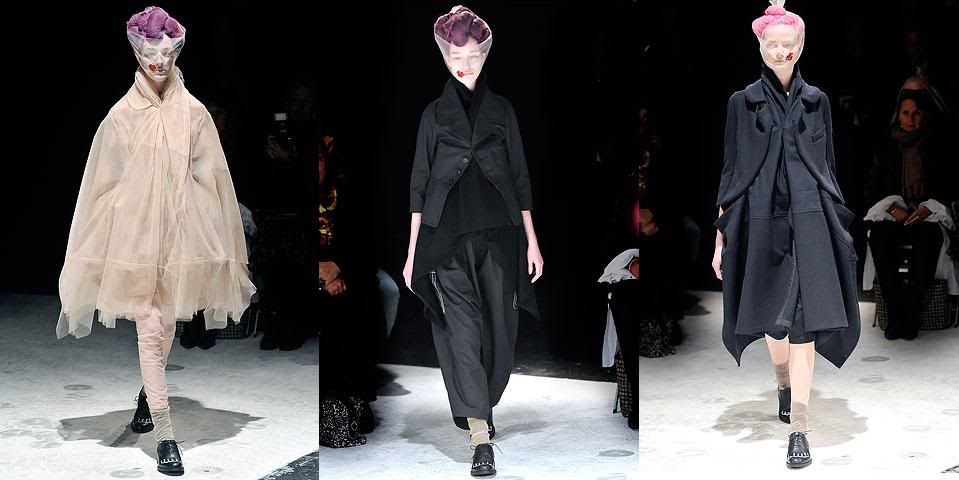 Pictures from style.com
Gotta love Rei Kawakubo! She called it "Wonderland,where nothing is as it seems."