A pretty random post, some things I found on the internet (actually both via
notcot.com
)
First: How to make the perfect knot!
If you, like me, have problems getting your scarf in the right knot without it being too bulky or too loose or too whatever, here's what you do:
source
There, isn't that better? But obviously this isn't appropriate for every scarf, it's best to use your long and thin scarfs for this.
Ok, over to the next topic. Bags, but for charity!
Goyard and the Curie Institute (researching female cancers) have teamed up and asked 21 women (Catherine Deneuve, Audrey Tautou, Amélie Mauresmo, Vanessa Paradis,...) to personalise a Goyard bag (If you don't know Goyard, it's a french luggage company, all the bags have the typical Goyard pattern painted on them, look at the pictures to view the pattern). The bags will be sold at Christie's and the profits go to the Curie intstitute.
I really like what some of the women did with their bags, below are some of my favourites, but check the rest of them out on their
website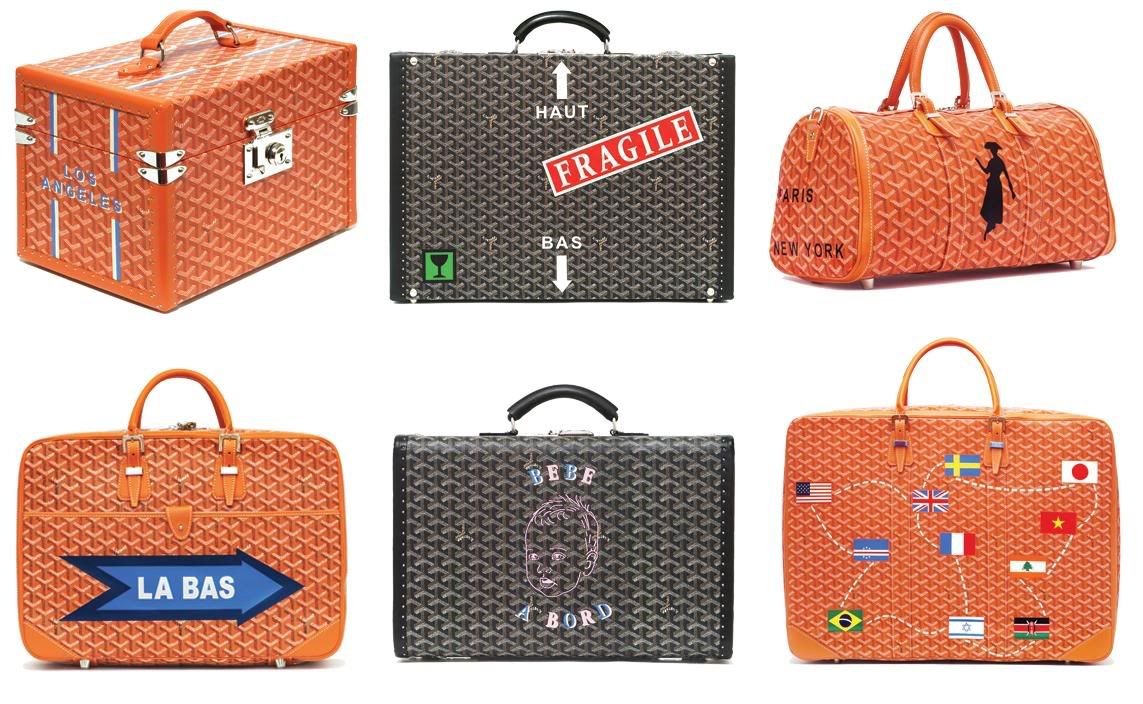 From top left, bags by: Elodie Bouchez, Chiara Mastroianni, Audrey Marnay, Barbara Schultz, Judith Godrèche and Géraldine Pailhas.
Also, I'm sooooo behind on reading and replying to all of your comments, this week will be very busy and next week I'll be gone from monday to thursday so pleaaase bear with me and I'll be replying to you all soon! Have a great week!