I found this on the blog
todayandtomorrow.net
. Papier (German for paper, pronounced pap-ee-r) bags, designed by Stefan Diez, made out of Tyvek (don't ask me what it is, the only thing I know is that it's some sort of paper haha). They look a bit stiff but after a little wear they wrinkle so nicely: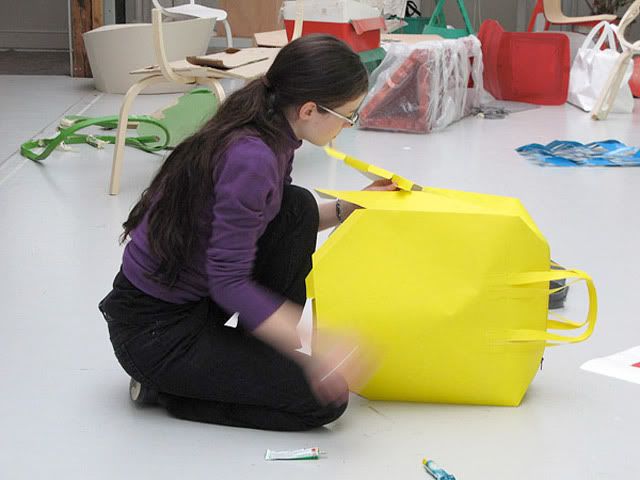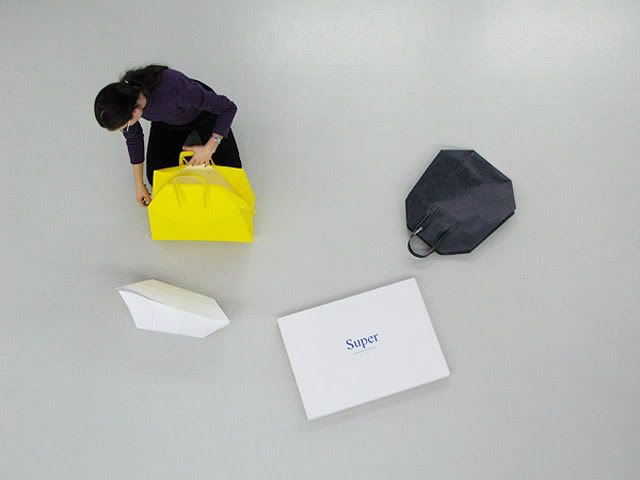 Pictures from todayandtomorrow.net
These bags were designed by Stefan Diez for his wife Saskia Diez who is actually a jewelery designer. So of course I had to check out her work and I loved it. But I'm going to show you her work tomorrow in another post!
In the meantime check out the slideshow of the Papier bags
here!