It's getting colder every day, here's something that'll keep you warm!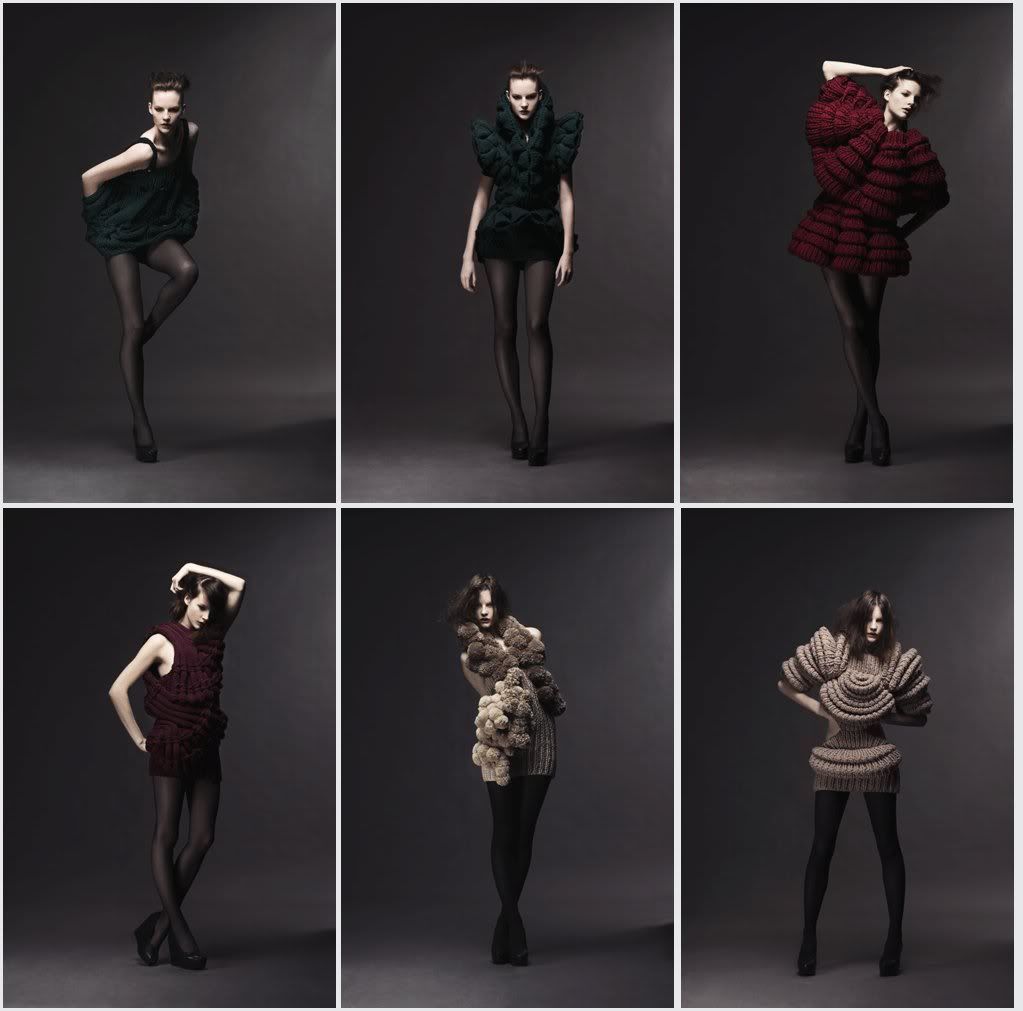 Pictures from Sandra Backlund
You have to admit it, have you ever seen such amazing knitwear? The pieces aren't all wearable, but they are so great! The red dress has to be my absolute favourite.
Sandra Backlund is truly talented! Check out her previous collections on her
website
.
PS: Everyone who wants to exchange links with me, just let me know!
PSS: I have started using bloglovin.com after all the good things I've been reading about it. Before, I used Sage, a firefox add-on. I'm not sure what I like best though, at first sight Sage is much more organised but of course you have to be a firefox user before you can install it... I'm going to give bloglovin a go I guess! Let me know if you're on it too so I can add you to my list ^-^